The Indiana Guide
is your comprehensive travel companion to the Hoosier State. Interested in sporting events, museums, history, or nature? Indiana has it all and more.
Before you head off on your Indiana vacation, spend some time researching your trip. Some of the top sources available to travelers include travel books, guides, and magazines; the Internet; and even your friends and family. There are so many options to choose from it can be overwhelming for some people to figure out where to begin. Whether you're one of those people or not, our guide to
Planning Your Trip
can help.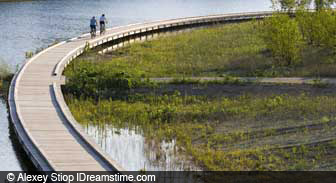 Located in the heartland of the United States, Indiana's fare is a mixture of cuisines brought to the area by immigrants not only from other states, but other countries as well. Traditional and tasty dishes of the area include the pork tenderloin sandwich, pork and beans, and Indiana Spaghetti – a unique twist on the classic Italian dinner.